Taco Bell Crunch Wrap Supreme
2014-01-06
Prep Time :

0m

Cook Time :

0m

Ready In :

0m
1. Cook the Ground Meat with Taco Spices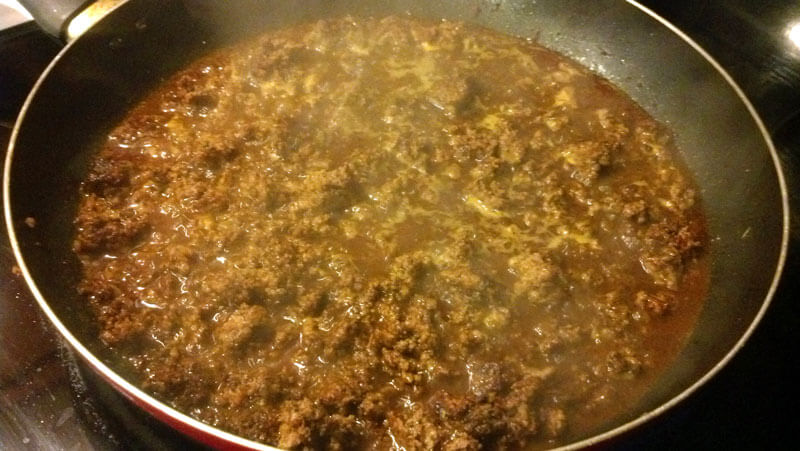 I used lean ground turkey, but you can use any lean ground meat. The other flavor enhancer here, is that I used my own taco seasoning. Not one of those seasoning packets. And trust me, this makes a huge difference! And to throw together the spices, takes only 5 minutes! A worthwhile step if you want maximum flavor!! I used the Taco Seasoning Recipe I posted last week.
2.  Time for the Cheese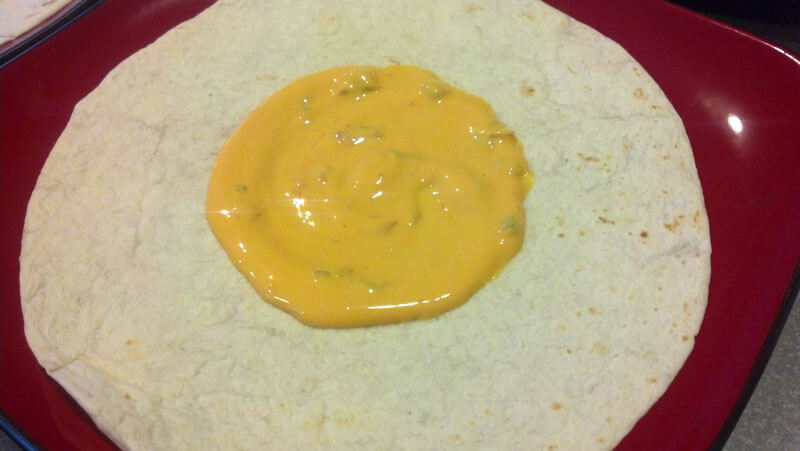 If you aren't sure how much cheese sauce to put inside your tortillas, just use your tostadas as a guide! You'll want the cheese sauce to be the same diameter. And if you don't have the time to make cheese sauce, you can either buy it or use shredded cheese instead! If you are using shredded cheese, you'll want to be generous!
3. Add the Beef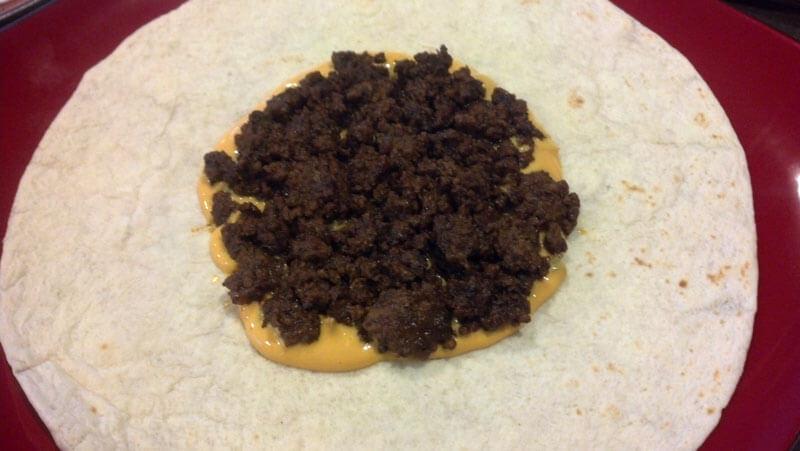 Once the beef has finished cooking, add a layer on top of the cheese sauce! If you are using shredded cheese instead of cheese sauce, add a tad more shredded cheese on top of the beef. But only if you are using shredded cheese, no need with the cheese sauce! That is, unless you like it EXTRA cheesy!! 

4.  Tostada Time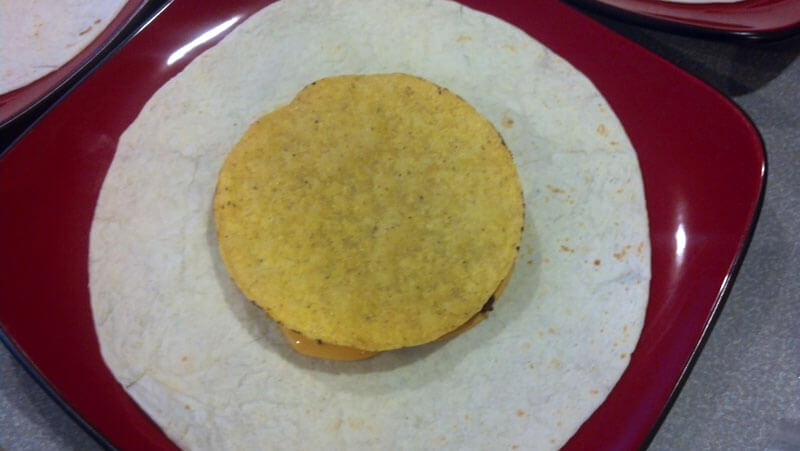 On top of the beef, add your tostada shell.
5.  Sour Cream Layer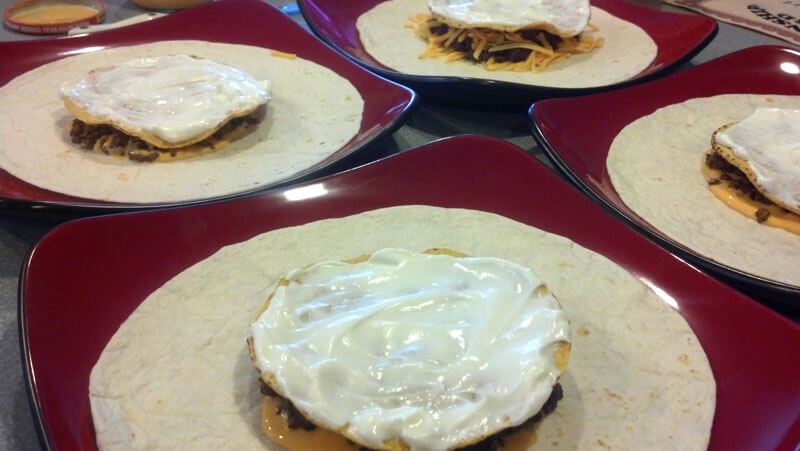 Add about 2 tablespoons of fat free sour cream to the top of each tostada shell.
6.  Add the Salsa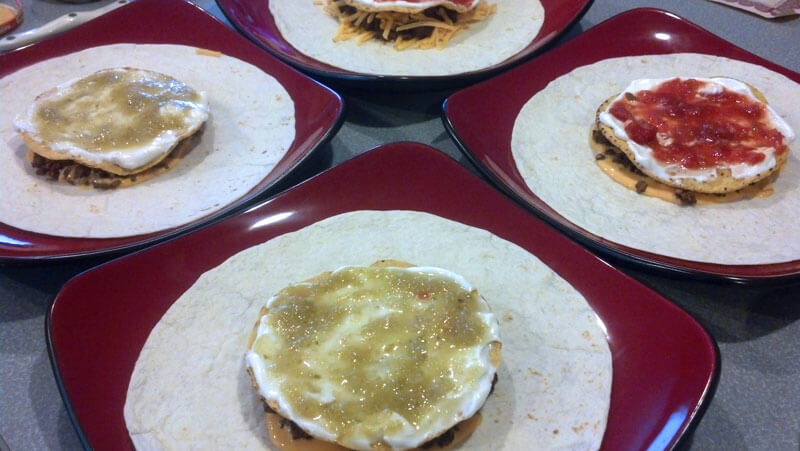 As you can see, we all prefer different salsas! My kids wanted Salsa Verde (Tomatillo Salsa), and my hubby and I felt like traditional red salsa. So you can customize these however you'd like to suit your tastes!
7.  Add the Toppings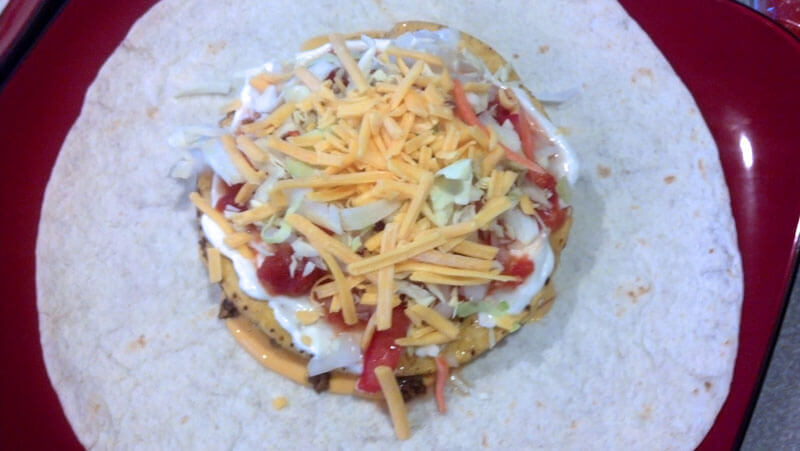 On top of the salsa, add diced tomatoes, onions, shredded lettuce (or shredded cabbage), and some shredded cheese. Now its starting to look like a party in your mouth, right??? Trust me, it IS~!!!
8.  Cover the Layers with 1/4 Tortilla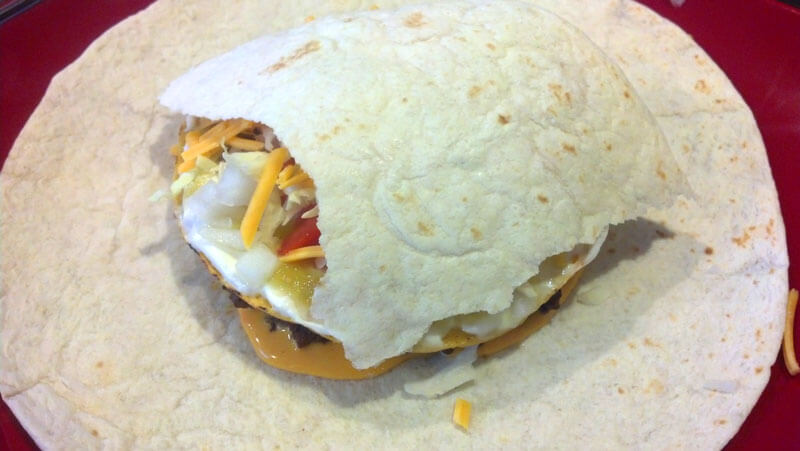 Cut up one large burrito size tortilla in quarters, and layer it on top. This step is key, since this keeps all the insides from falling out. As big as the tortilla is, it isn't big enough to hold all this goodness in~!! So make sure you don't skip this step~!!
9. Ready to Fold the Tortilla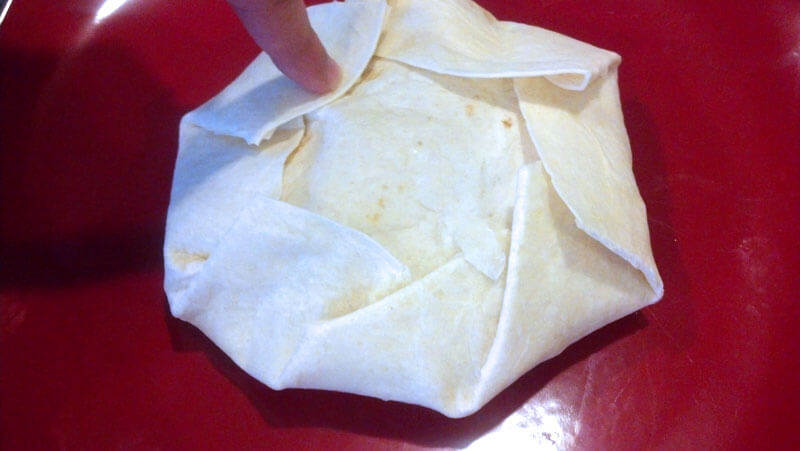 How you fold this is key! As you can see, you need to fold it accordian-style. I had my son hold it down, so I could snap a picture for you to see! Once you have it folded, its ready for the grill.  Make sure and cook these FOLDED SIDE DOWN first!!! Very important, to seal it shut. 

 You don't want all the yumminess oozing out before you can get it in your mouth~!!  I cooked these up on my griddle on medium to medium high, so I could cook up all 4 at the same time!
10.  Ready to Eat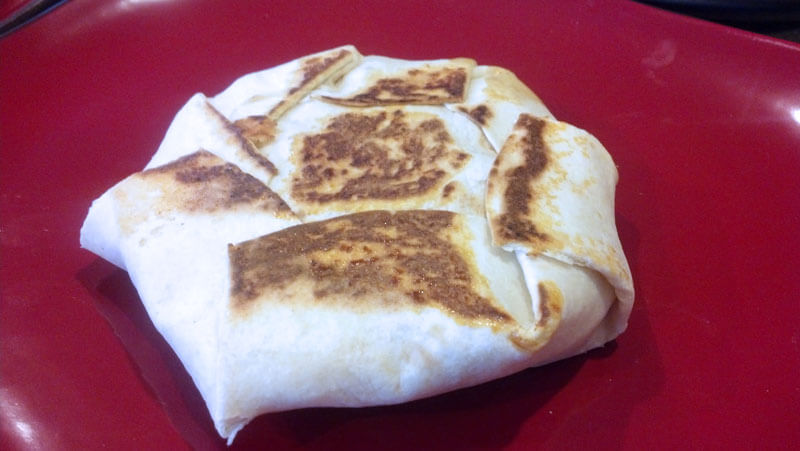 I love how it looks fresh of the grill! A yummy little package~!!!