Avocado Bacon Baguettes with Drizzled Honey
2014-01-06
Prep Time :

0m

Cook Time :

0m

Ready In :

0m
The Avocado- Bacon Toast requires only 3 simple steps! Step 1- Spread mushed avocado on french bread. Step 2- Sprinkle pieces of bacon on top. Step 3- Drizzle honey on top of the avocado and bacon. Easy!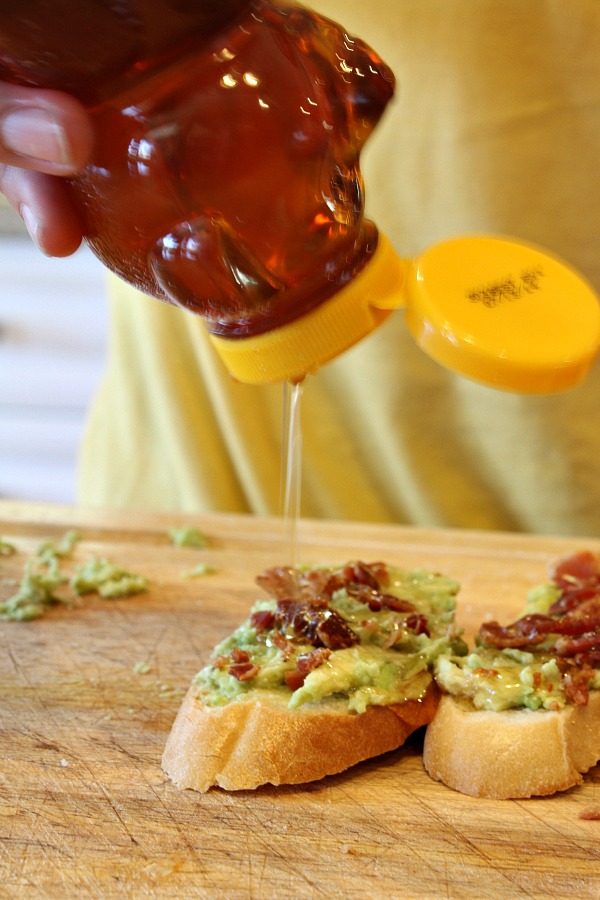 I overdid the honey on the first piece of toast, so everything I ate tasted really sweet. I liked the many different flavors of this dish.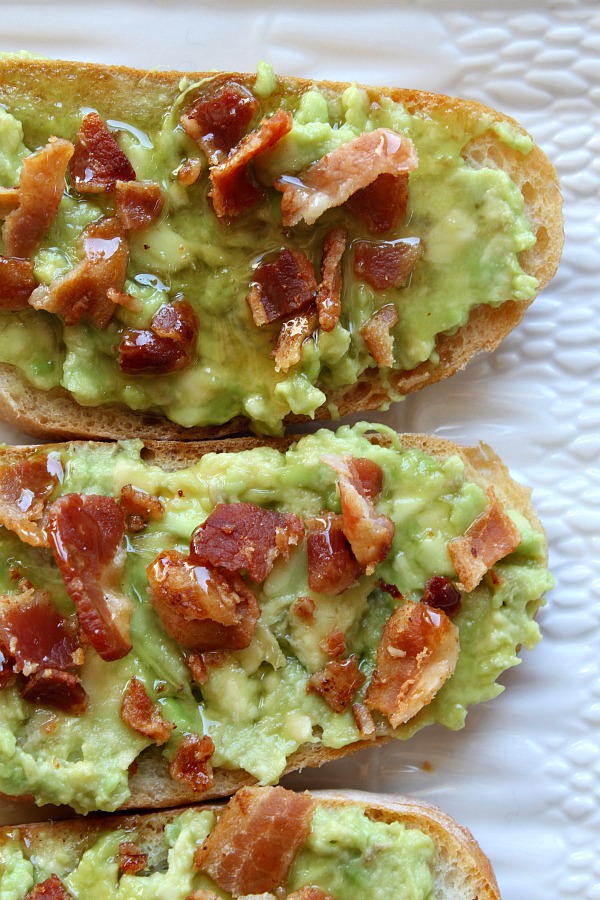 Avocado! Bacon! Honey! All on bread! Awesome treat for breakfast or an after-school snack!
ingredients:
4 slices French baguette, sliced on the diagonal and lightly toasted
1 medium, ripe avocado
1 slice bacon, cooked and crumbled
honey
directions:
Mash the avocado in a small bowl. Spread the mashed avocado on the toasts. Sprinkle with bacon and drizzle with honey. Eat and enjoy!